Eufy HomeBase 3 comes with 16 GB of unremovable local storage. This capacity is ideal for:
2 months' worth of videos for a security system with 1 camera
Or 1 month for a security system with 2 cameras
That's given an average of 30 motion detections a day and 60 seconds of recording each time. Oh, and HomeBase system data already takes up 20% of the builtin storage.
This is obviously not enough for a comprehensive security system, especially one that you would use for any decent period of time. Well, unless of course, you want to constantly delete recordings on the local Eufy storage to make space for new ones.
Therefore, you would need to expand the storage of HomeBase 3 using an additional hard drive.
Thankfully, Eufy HomeBase 3 supports adding an external hard drive with a SATA interface, with a maximum capacity of 16TB. This is more than enough because it can store footage of several years of recording, whether you have a one cam or two cam Eufy security system.
In this article I will be telling you some of the best hard drives to use for your Eufy HomeBase 3. But before going into that, I think it's important that you first understand best practices when adding external storage to Eufy HomeBase 3.
You can only think about adding a hard drive to Eufy HomeBase 3 if yours comes with a hard drive in the first place
The hard drive must be formatted first before Eufy HomeBase 3 can start saving footage to it
HomeBase 3 must be powered off before you connect the external hard drive
HomeBase 3 only supports Hard disk drive (HDD) or solid-state drive (SSD) that uses the SATA interface
Hard drive size must be 2.5 inches in order to fit in properly
Make sure that the external hard drive is empty before you first connect it to HomeBase 3.
What I like about Anker (makers of Eufy), is that they have recommended some hard drive brands so that it's much easier for you to find the right options.
And I have tested several best products from these brands to bring a list of hard drives that are ideal for Eufy HomeBase 3.
Best Hard Drive for Eufy HomeBase 3
I have provided a listing of the best hard drives for Eufy HomeBase 3 ranked from top downwards, with reasons as to why each one is in its position.
The criteria for this ranking are storage capacity, performance, compatibility, reliability, and durability.
Storage Capacity – There are several reasons why you will want to get a hard drive with sufficient storage.
First, having enough storage will eliminate the need for frequently freeing up space, which can be a hassle.
Secondly, frequently deleting and adding data to a hard drive will reduce its lifespan.
Thirdly, with ample storage space, you can use the hard drive for other purposes other than just for HomeBase 3.
Performance – Saving video footage real time is operation-intensive. You will need a hard drive that has high performance, else you will experience constant glitching on HomeBase 3.
Compatibility – Having the recommended 2.5 inches size and SATA technology is not enough to guarantee compatibility with Eufy HomeBase 3. Some HDD and SSD drives just do not work well with HomeBase, and are better suited to computers. Every product on this list is tested over a reasonable period of time to work seamlessly on HomeBase 3.
Reliability – It is not uncommon to get a new product and have it working very well initially, only for it to start glitching over time. For a crucial purpose such as saving security footage, you need a hard drive that you can always rely on to get the job done at all times, without needing your intervention. And that's what I have gone for here.
Durability – Many users have owned several hard drives simply because they purchase products that are not durable. With the products on this list, you are guaranteed durability, as long as you use the devices following best practice.
1. Samsung 870 QVO 8TB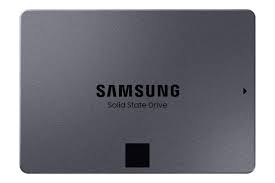 Several technology brands including Anker and Tesla recommend Samsung storage devices for their products. And no wonder.
When it comes to true compatibility, reliability and sheer performance, Samsung storage devices are top performers in the market. Well, as long as you get the right model for the right purpose.
And the 870 QVO is absolutely right for Eufy HomeBase. With a whopping 8TB storage and the superior SSD drive, it definitely deserves first place on this list.
Samsung uses the latest Ecc Algorithm to enhance the stability and performance of this drive, also increasing reliability by almost 3,000 terabytes written.
Pros
Superior storage capacity for multipurpose
100 percent compatibility with Eufy
Uses the superior SSD drive
Top performance at all times with advanced Ecc Algorithm
Cons
2. Seagate BarraCuda HDD 5TB
There's a good reason why Seagate is a leading name when it comes to data storage devices. The ideal hard drive for Eufy Homebase 3 has superfast write and read speeds, is always reliable, has sufficient storage capacity, is totally compatible with HomeBase 3, and will last for a long time.
The Seagate BarraCuda 5TB ticks all the boxes and then some. Personally, I am yet to see an internal hard drive that performs like this product when it comes to storing and accessing footage on HomeBase 3.
Other products that made it to this list are not far behind when it comes to performance. But Seagate takes the number two spot because of its sheer size. With 5TB storage, you never have to worry about freeing up storage for several years to come. You could even use the same hard drive for other purposes to maximize value.
Pros
Excellent storage space
Known for its reliability and durability
Compatible with Eufy HomeBase 3
Superior read and write performance
Cons
No real cons. The HDD hard drive has more than sufficient performance for HomeBase 3 use.
3. Crucial MX500 4TB
Crucial is another highly-recommended brand for Eufy HomeBase 3. The MX500 boasts an impressive 4TB storage capacity, placing it at a deserved third place.
Like the PNY, it is very energy and power-efficient. This also increases its long-term reliability.
Another thing I love about this product from Crucial is that it is compatible with PC, MAC, and Linux. So, you're not limited to where you can use it. I think it's excellent value for money without question.
Pros
More than enough storage space
Uses the superior SSD drive
Energy efficient and reliable
Compatible with multiple operating systems
Cons
4. PNY CS900 SSD 2TB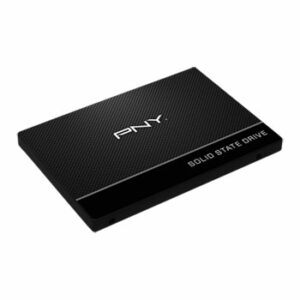 As I said earlier, every hard drive on this list performs excellently. So, storage space will play a key role in the ranking. That, and of course, reliability. And that's why the PNY CS900 comes in fourth place.
It is true that this product is SSD, and so is superior to the Seagate HDD above in terms of write speed, but for the purpose of storing footage to Eufy HomeBase 3, this cannot be a deciding factor.
Whatever the case, PNY CS900 is a beast when it comes to performance and compatibility with HomeBase 3. And it comes highly recommended by Anker.
One great thing I noticed about this product is its exceptionally-low power consumption. And for the price, it is absolutely great value for money.
Pros
Energy efficient
Completely compatible with Eufy HomeBase 3
Uses the superior SSD drive
Cons
Storage capacity could be better
5. Western Digital HDD 1TB WD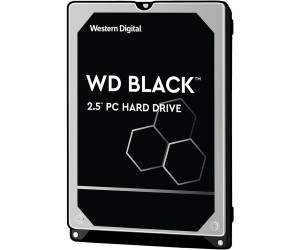 Another highly-recommended brand, Western Digital's 1TB WD is a great option for standard use footage storage in HomeBase 3.
It is especially designed for 24/7 operation for moderate transaction use. One great thing about this product is that it is suitable for HomeBase 3, PC, as well as MAC. So you can switch it around, depending on your needs.
Note that this drive does not come formatted. So, you would need to format it first before placing it into HomeBase. Being an HDD, you should not expect the speeds of an SSD. But, for use on HomeBase alone, it is one of the very best.
Fast, quiet, easy to install, affordable, it makes a solid fifth on this list.
Pros
Compatible with HomeBase 3, PC, and Mac
Fast performance and easy to install
Cons
It is not formatted for ready use
Low storage
HDD is suitable for moderate data transactions
6. Kingston 960GB SSD A400
I assure you that the only reason the Kingston 960GB A400 comes in sixth is because of its inferior storage capacity when compared to others on this list. When it comes to compatibility with HomeBase 3, reliability, and durability, this product is inferior to none.
One thing I noticed when I tested the product is that it has an outstanding cache size, making data retrieval so very easy, all the time. And for its price, you are getting an absolute pocket hercules.
You could also go for the 1.92TB model, that's if you're lucky to find it available.
Pros
Top performance and reliability
Superior cache size for easy data access
Excellent compatibility and durabilty
Cons
Inserting The Drive
It is not enough to get the best hard drives. If you do not know how to fit them in, they will be no good to you. I have provided a guide below on how to fit the hard drives into HomeBase 3 and get them working perfectly for you.
Power off HomeBase 3. This is crucial.
Push down the top lid of HomeBase 3 to remove the lid
Loosen the screw, then pull out the hard drive receiver or brack
Place your new hard drive into the bracket with the provided screws
Insert the brack or receiver and screw it back securely to HomeBase 3
Finally, place the top lid back in its position, making sure that it is secure.
After installing the hard drive, follow the steps below to make sure that it is detected by HomeBase 3.
Open the Eufy app
Go to HomeBase, then Storage Management, then Storage, then HD.
If you can find your new hard drive, you are good to go. If you can't, make sure that the hard drive is placed in the right position in HomeBase 3 and then try again.